Ebike 36V/48V SW900 LCD Display
---
Description


eBikeling LCD Display has multiple functions serving as a trip computer as well as controlling the whole e-bike system on the conversion. Please see our installation menu for the LCD manual.

E Bike SW900 LCD Display has multiple functions serving as a trip computer as well as controlling the whole ebike system on the conversion. These displays let the rider choose the assist level they desire if PAS is installed. They show the remaining battery, current speed, average speed, maximum speed, total and trip distances. Wheel size can be changed for different applications. Compatible with the Ebike Conversion Kits

 

Clearance parts are only warrantied if the buyer has proven the item to be dead on arrival. 



Tags

Ebike Conversion Kits - Ebike Batteries - Ebike Accessories - Ebike Cables and Spare Parts
Customer Reviews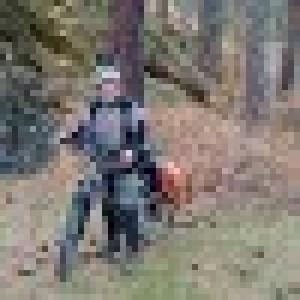 CB
10/21/2021
Chris B.

United States
Works great
I don't know if you upgraded the firmware but it worked correctly the first time. The first one I got I had to program it and after a it rained and got water in it and I needed to replace it. Might need to work on the waterproofing but we'll see how this one performs. I'll do my best to keep it covered. Thanks
09/23/2021
dal v.

United States
Refurbing my refurbed
Had to get sw900 lcd display to replace the ******* up one that came with my so called refurbished kit (BUYER BEWARE!) They obviously just took a damaged and defective return and put in a box and sold it as refurbished. The old display had been reprogrammed and the parameters were messed up and the motor controller won't cut off at the on/off switch of the lcd display, the PAS system operates on it's own which on a 1200w system is very dangerous, since the company seemed reluctent to work with me I had to buy this replacement from them but they no longer carry this style system and are using the refurb tag to clear out the old models. In short NEVER BUY A REFURBISHED KIT FROM THIS COMPANY!!!!!!!!! Oh and the motor wheel was warped and damaged.