Roll over image to zoom in
Ebike Conversion Kits Videos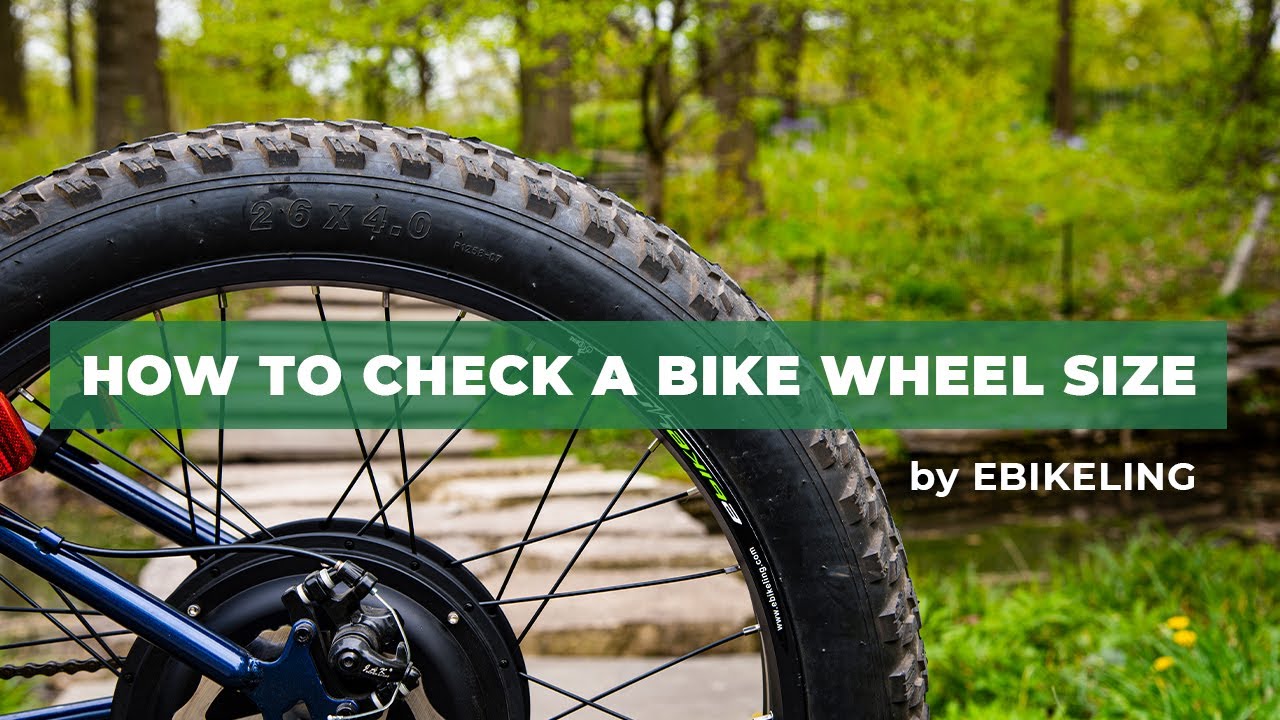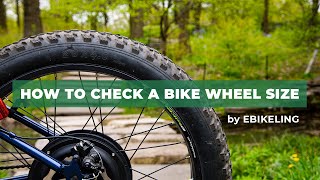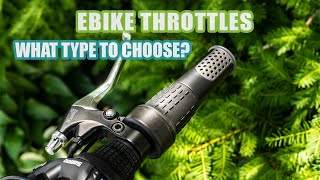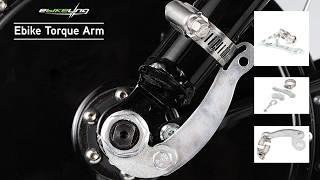 Buying Tips for Ebikeling Ebike Conversion Kits
We wanted to share with you the important buying tips for ebike conversion kits. We categorized them under several titles. These tips will help you make a decision and also prevent you from buying the wrong ebike conversion kit for your bike. Wheel and Tire Sizes Wheel and tire sizes are visible to see on the sidewall of the tire. Regular or fat tires, they will all state the wheel sizes on them. For example, wheel sizes will be like 26 X 1.75". Meaning that the wheel outer diameter is 26" and the wheel width is 1.75". Also, there are 700c rims and they differ by their widths like 700 X 28c or 700 X 32c, etc. This means the outer diameter is 633 millimeters and the width is 32 millimeters. For detailed information about wheel sizes you can check our short instructional video from here. Dropout First, let's look at what dropout actually means. Dropouts are the part of the bike or fork that holds the wheel on the bike. It's very important to know the measurements of the drop out before you purchase your ebikeling ebike conversion kit. Every hub motor has its own dropout measurements. The spacing plays an important part and determines which hub motor will fit your bike. As an example we provided below 700c rear wheel dropout size. Please check the product description before you make a final decision. We advise every rider to install a Torque Arm to their bike to avoid any unpleasant experience with their ride. The torque arm is the tool that holds your axle to the frame. Hub motors are powerful and they may disconnect from the frame if no torque arm is installed. For safety purposes, as ebikeling we're including torque arms into every kit. Read More...
How Much Power Do You Need ?
The motor power you need basically depends on some conditions like your expectations from the kit, the terrain, the weight, weather conditions, and how fast you want to go. At eBikeling, we offer 500W, 1200W, and 1500W ebike hub motors. With higher voltage, you can get more RPM and power out of a hub motor. If you're going to be doing short rides let's say 15-20 miles like you're going around on a neighborhood, local beach, or a short commute. In this case, we most likely recommend a 500W motor but we wouldn't say stay away from 1200W or 1500W if you personally enjoy the higher speed. 500W also gives a decent hill climbing performance for a heavier set person, with this motor power you can expect around 18-22mph speed. 1200W motors are significantly more powerful than 500W and you will see a noticeable difference when it comes to hill climbing performance and acceleration. This motor type will bring a much better riding experience with our 48V batteries. We do offer bundle deals where we sell ebike conversion kits with batteries. If your route is uphill and you need speed, we advise our 1200W ebike conversion kits. The average speed you will get is between 25-30mph. Read More...
Sparking When Controller Connected to The Ebike Battery
When connecting a Li-On battery and ebike DC controller, oftentimes we see a spark on the wire. The reason why is the surge current that flows into the controller because of the large capacitor that gets charged. Sparking that you have is pretty normal. The controllers with large capacitors may have this issue, it's because you're filling the capacitors quickly and that's causing the spark. To prevent this event you can use an on/off switched ebike battery. It will eliminate the spark that you see. Although some ebike users proceed with another option to eliminate the sparks. They use a pre-charge resistor. Pre-charge resistors slow down the current by the capacitors in the controller when it's connected to the battery. However, we don't recommend this option to eliminate sparks. For a permanent resolution, an on/off switched battery would be the best option. Read More...
48V 1200Watt Kit
Vincent LAURICELLA (vincelauricella@gmail.com)
Waterproof 48V 1200W 20" Direct Drive Rear Ebike Conversion Kit with Ebike Battery Shark LG
This is a great product, Easy to install. We love the power and reliability. The Customer Service is out of this world, these guys are great!!!
Quality product and good customer support
Waterproof 48V 1200W 26" Direct Drive Front Rear Ebike Conversion Kit
Great ebike conversation kit. Super simple to install (make sure that your fork/dropout spacing is large enough that was my only difficult part) and works great. I bought the 48V 1200W 26" Direct Drive Front Wheel Conversation Kit and honestly the thing is a blast to ride(gets up to almost 30 mph!). I even had an issue with one of the parts coming out disassembled (thumb throttle) and the company quick shipped me anew one right away. I have little doubt any of their products are not quality and would absolutely buy again.
GREAT CHEAP DISPLAY
loveparabellum (loveparabellum@gmail.com)
Ebike 36V/48V 810 LED Display 5-Pin
Using this display is simple and I highly recommend to anyone that is looking to do an E-bike build and already has a computer. Its easy to install in the kit and provides all the functions you need.
Warehouse
5658 W Fillmore St
Chicago, IL 60644
Monday - Friday: 8AM - 5PM
Saturday - Sunday: Closed
Get directions